Changming pumps Co.,Ltd Spare Parts Center is specialized production series mechanical and electrical product complete set fitting the and so on sale water pump, electrical machinery, vibrator supplier.
The company product several big series include: The plastic fitting, the rubber , the mechanical seal, the bearing, the electric capacity, the electric cable, each kind of canal attachment, the net cover, the windsail, the wind leaf, the connecting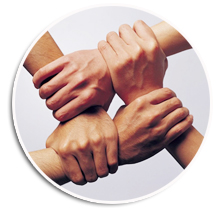 box, the tag board, the standard letter, the insulation material, the copper aluminum paint enveloping curve, decides the rotor, casts the iron stock and so on to involve the mechanical and electrical product the fitting, the variety diverse, the specification is complete. The company is located township of --Taizhou yongtaiwen high speed Tahsi Chinese water pump, the transportation convenient, consigns for shipment the cargo especially to be convenient.
Our management idea is "the meager profit but high turnover, the quality is reliable; The good faith for this, the service is supreme ". We persisted strives for a bigger market by the lowest price, wins the customer by the most superior service to be satisfied.
Will choose us--to help you to strive for the bigger profit space in the steep competition market.
Zealously welcome each place new old customer coming person to come the electricity discussion.